M&I Electric Brazil is an affiliate of Stabilis Energy, an American public company operating in the liquefied natural gas (LNG) sector. We have been providing services and products worldwide for almost 70 years. Brazilian territory operations started in 2014, focused on energy supply and electrical maintenance solutions for the Industry/Oil & Gas markets.
Our portfolio comprises assembly and sales of electrical switchgears, AC and DC drives, Motor Command Centers (MCC), besides corrective and preventive maintenance for electrical equipment, such as low and medium voltage switchgears, transformers, motors and generators, circuit breakers, relays, LCPs, Motor Command Centers (MCC), electrical meter calibration, labor sourcing (electricians, technicians, engineers), for electrical services in command/low and medium voltage power, engineering services for electrical systems studies, measuring of electrical switchboards using Thermography techniques and vibrational analysis of rotating electrical machines.
Equipped with the latest testing and calibration tools, we are able to provide services and installation of electrical equipment during commissioning steps, scheduled maintenance downtime, online monitoring and unexpected failure events.
In Brazil, we have three bases: our headquarters in Macaé, where our motor and generator repair workshop is located (about 2,000 m²), our branch in Rio de Janeiro, where our support base for field services and workshop for circuit breakers, relays, drives and switchgears are located (about 600 m²) and we also count on a branch in Belo Horizonte, where our projects and automation offices are located, as well as our switchgear production plant.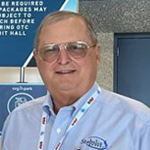 Art Dauber
» Executive Board President at M&I Brazil and Vice-President at BOMAY in China;
» Current International Operations Manager at AETI;
» President at AETI during the 80s, 90s e 2000s.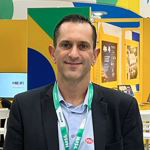 José Octávio Neto
» General Operations Director at M&I Electric Brazil since 2014;
» General Operations Manager at AETI in Brazil (2010-2014);
» Sales Manager at ABB Brasil (2006-2010);
» Electrical Engineer at Petrobras (2005).
• Available 24/7
• Over 100 trained employees for internal and field services
• Energy industry technology
• Customized products
• Turnkey solutions
• We are able to provide engineering, products and labor for the same project
To be among the top 3 electrical engineering solutions companies in the supply of products and services in Brazil and South America up to 2025.
To be a reference as an electrical engineering organization, offering our clients and partners a long lasting relationship with solutions in products and services delivered with safety, quality, speed and innovation, with a continuous focus on growth, profitability and social-environmental accountability, thus becoming a strategic and economically valuable asset to our shareholders.
• Ethical operation
• Respect to people
• Positive attitude
• Commitment
• Safety as a value
• Appreciation for quality
• Social-environmental accountability
• Team spirit
M&I Electric headquarters are located in Macaé – RJ, and we have branches in Rio de Janeiro/RJ and Belo Horizonte/MG. The company operates in the industrial (mining, metalworking, cement, pulp and paper, among others), oil & gas (upstream, midstream, downstream) and power
generation sectors in Brazil and Latin America. We provide Repair, Maintenance and Recovery Services for: Electrical motors and low and medium voltage AC/DC generators for conventional types; low voltage electrical motors for explosion proof protection type "Ex d", improved safety "Ex e", non-incendive "Ex n", and combustible dust "Ex t"; low, medium and high voltage circuit breakers; protection relays; upgrade and retrofit services; studies; commissioning and diagnosis; electrical system engineering services; automation and control. In this context:
We aim at proposing our clients solutions in electrical engineering, products and services with safety, quality, speed and innovation for a long lasting relationship.
Our focus is to develop new businesses and partners in Brazil and South America, thus becoming and strategic and economically valuable asset to our shareholders.
We are committed to:
• Tracking our performance in search of
the continuous improvement of our Integrated QHSE Management System.
• Complying with the requirements from clients, collaborators and other stakeholders with whom M&I Electric maintains relationships.
• Offering internal and outsourced collaborators optimal working conditions on order to avoid work-related injuries and diseases.
• Acting preventively to mitigate damages and reduce risks related to work activities conducted by our internal and outsourced collaborators, aiming at life preservation.
• Promoting consultation and participation among internal and outsourced collaborators and their representatives.
• Promoting actions through the sustainable use of natural resources and management of the aspects involved in our activities in order to prevent pollution and to protect the environment.
• Complying with legal and other requisites applicable to our organization.
M&I Electric Brazil acknowledges that a successful health and safety program demands hard work, efforts and daily actions through all aspects of our organization. We approach Safety as a culture. Every person in our company should demonstrate Safety is an integrating part of their daily work environment.
Our main goal (and concern) is to offer workplaces that are free of accidents for our employees. And this also includes those who work around us. To reach this goal, our commitment to our safety program goes way beyond compliance.